Bryan Furuness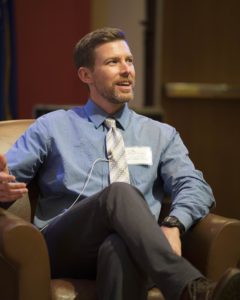 I'm a writer, teacher, and editor. I live in Indianapolis and teach at Butler University.
You can contact me at furuness (at) gmail.com
About Me
(press kit & official bio can be found here)
Author of The Lost Episodes of Revie Bryson, a novel. Available on Amazon, Barnes & Noble, Powells, and anywhere else that kickass books are sold. Another novel—Do Not Go On—will come out in the winter of 2019.
Editor of the forthcoming My Name was Never Frankenstein: And Other Classic Adventure Tales Remixed and An Indiana Christmas, both from Break Away Books. Co-editor (with Michael Martone) of Winesburg, Indiana, an anthology. Find it on Amazon, Barnes & Noble, Powells, and at Indiana University Press.
Teacher of writers from middle-grades through adults, in person and online. In addition to my college classes, I like to teach in the community, especially in schools, libraries, and writing centers.
But mostly I hang out with my family and our dachshund, Pip, reading books, riding bikes, looking for hawks, and making terrible jokes.